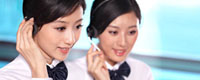 Name: Jake Niu
Tel: +8617332379552
E-mail: info@pinyeehb.com
Add: East of Pengzhao village, Xiaoqiao Town,Jinzhou County, Shijiazhuang City,Hebei, China 052260
Skype: jake.wiremesh
whatsapp: +86-15932484605






Company News
>> Sth You May Wanna Know about Decorative Mesh PVD coating
Sth You May Wanna Know about Decorative Mesh PVD coating
With the keep increasing demand of
decorative mesh
&
architectural mesh
, surface treatment of mesh products became a important things. More colors, longer service life, polished finished,dull finished... are keep being requested by Designers & Architect. And the most common & popular surface treatment of stainless should be PVD coating,
To help designers & architect known more about this craft, we'd like to share some knowledge we got from our 10 more years experience, Which may only useful in China.
1. The size of PVD Furnace only able to decide the biggast size of mesh panel, but not the quantity. A factory have biggest Furnace may not have the technology they should have. When you trying to make a mesh with PVD coated, better chose the one your supplier always cooperated with. Belive me they learn the leason with cost more than you think,
2. The Cleaning of products before PVD coating is a most important which will lead to the success or failure of your coating directly. some factory treated the mesh products same with other products with no slot/seam can be abandon.
3. Normally thickness of PVD coating is very thin whcih we belive is totally enough to use for interior decoration, but if the products use at outdoor & clients request a very high quality, we'd better chose a PVD coating 4-5μm at least. And of couse the cost will be 2-5times more than the normal one.
4. There are some other tips when you need a PVD coating, pls kindly refer the info of below pics