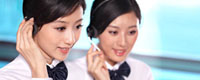 Name: Jake Niu
Tel: +8617332379552
E-mail: info@pinyeehb.com
Add: East of Pengzhao village, Xiaoqiao Town,Jinzhou County, Shijiazhuang City,Hebei, China 052260
Skype: jake.wiremesh
whatsapp: +86-15932484605






| | |
| --- | --- |
| | Product name : Matching Mesh room Dividers |
Details:
This is a sketch we try with PYH-EM-038 expanded metal decorative mesh, other mesh also able to been use in this way.
1. PYH-CM meshes with bigger mesh hole can be use in this type of design,
--square hole mesh can be cut in vertically or 45° angle
2. Also able to try two or more type of mesh to matching together
Mesh partition is durable & elegant in interior designs, the decorative mesh products can easily divide the space but still keep whole space integrity. mesh hole can let the air & light pass though. and with the metallic color, it will shown you a great feeling of the space.
To use this matching way, we can easily remove the stiffness feeling of metal mesh products.
when different matching ideas come from the designers, the mesh dividers became Flexible & Playful...